BeAwesomeFeed Yourself!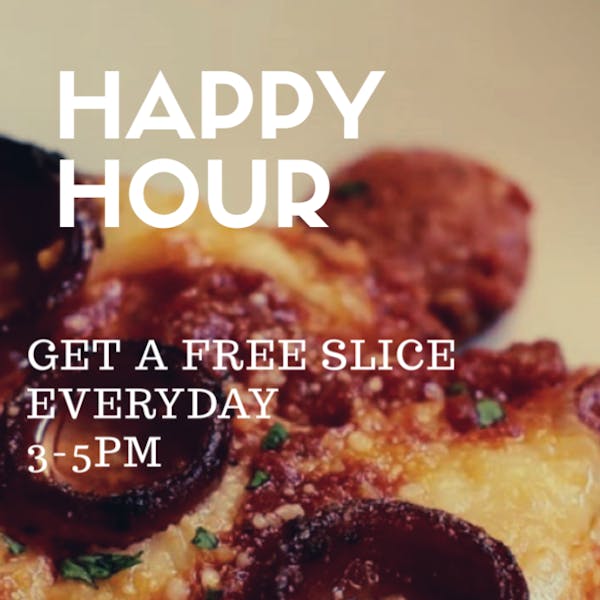 #BeAwesomeFeedSomebody wants you to Be Awesome and Feed Yourself! This week we are celebrating #SelfLove and the launch of our new slice menu!
Starting Thursday, July 9th for ONE WEEK only we are doing a fun Happy Hour from 3-5pm every day at our BeAwesomeFeedSomebody locations in Montclair & Jersey City!
Get a FREE Slice on US! No strings attached. Tell our friends and See you there!
Also starting today is our Pizza by the slice menu! CLASSIC $3, WHITE $3.50 PEPPERONI $4